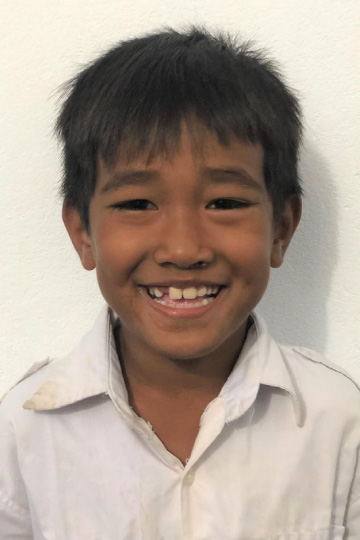 Bring Hope to Phanith Eng
My name is Phanith Eng and I am 8 years old. I live in Cambodia and need your help.
Meet Phanith! He lives in Kbal Kos, Cambodia in a wooden hut with his family. His parents are farmers who try to grow enough food for the three of them to survive. Phanith is in Grade 2 and enjoys skipping rope and playing with friends. If he is sponsored, he will be able to get new clothes, school supplies, and always be sure he has enough to eat, as well as being able to attend our holistic child development center!