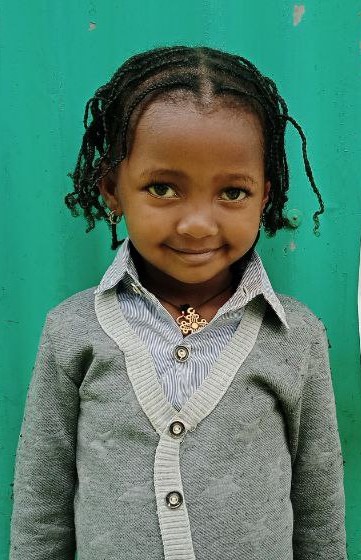 Bring Hope to Beza Alemayehu
My name is Beza Alemayehu and I am 5 years old. I live in Ethiopia and need your help.
I'm a 5-year-old girl in kindergarten. I live with my family in Bitta Genet, Ethiopia. My dad's name is Alemayehu and he is a teacher. My mom's name is Beraynesh and she is also a teacher. I love to play hide and seek and I hope to be a doctor one day!

Sponsoring a child such as Beza Alemayehu provides an avenue for transformation in all areas of life. The ICCM holistic approach includes physical, spiritual, psychological, emotional, and academic. When you choose to sponsor a child, you are choosing to make a lasting impact not only for a child but their family and community for the present and into the future!