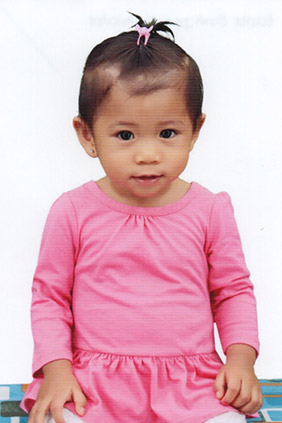 Bring Hope to Elisha Euna Jace Andres
My name is Elisha Euna Jace Andres and I am 3 years old. I live in Philippines and need your help.
Edwardcim and Junalyn are first time parents who serve as pastors in the major city of Davao City, Philippines. Struggling to make ends meet and provide for their daughter now, they worry about her future and education. Sponsorship for Elisha would mean peace of mind for her parents and an assurance Elisha will be able to attend school when she is older, and have all of her needs met now. Consider partnering with this young family!