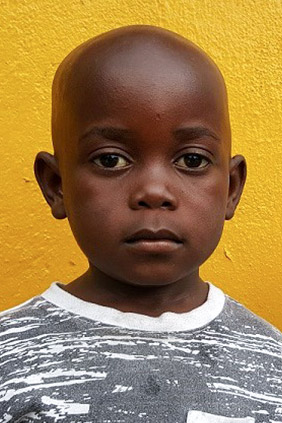 Bring Hope to Umbe Bokyo
My name is Umbe Bokyo and I am 7 years old. I live in DR Congo and need your help.
Umbe lives in the Bukaru region of the Democratic Republic of Congo. Our FM missionary, Linda Stryker, faithfully served this area for many years so when she passed away, we opened up the Linda Stryker Academy in her honour to continue serving children like Umbe who deserve a basic education and to learn about Christ's love for them. Sponsor Umbe to provide for all his needs- food, clothing, and tuition for the Linda Stryker Academy.