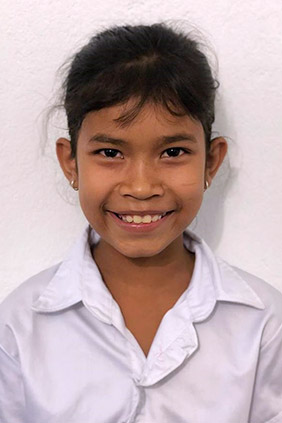 Bring Hope to Thavary Thol
My name is Thavary Thol and I am 11 years old. I live in Cambodia and need your help.
Thavary is an intelligent young girl, who loves to read and learn new things. Unfortunately she has some health struggles which, without sponsorship, would make it difficult for her to continue attending school. By sponsoring Thavary, you are allowing her family of 8 to have peace of mind about her health, as well as her education and further development.