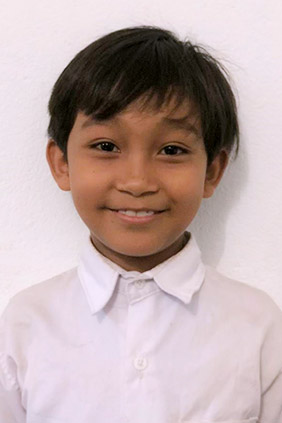 Bring Hope to Sovan Chan Veasna Phai
My name is Sovan Chan Veasna Phai and I am 10 years old. I live in Cambodia and need your help.
Sovan has grown up on his parents small farm in the village of Kbal Kos. At our holistic child development centre, Sovan will be able to build friendships, have his health monitored, further his education, and learn about Jesus! These are all important facets of a child's development and we want to best for children like Sovan .