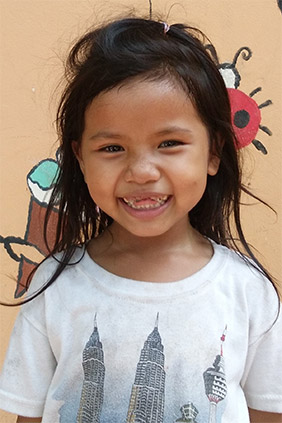 Bring Hope to Sok Pisey Kon
My name is Sok Pisey Kon and I am 8 years old. I live in Cambodia and need your help.
Sok Pisey loves to read and draw- especially cartoons. With a creative mind and gentle heart, she is a wonderful child. Unfortunately, her parents are separated, and her mother can barely afford to feed her. Sponsor Sok Pisey today to ensure she is able to develop physically, mentally, emotionally, and spiritually at one of our Holistic child development centres!