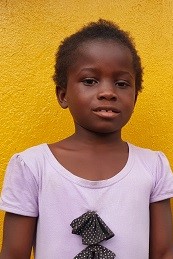 Bring Hope to Salima Ibucwa
My name is Salima Ibucwa and I am 10 years old. I live in DR Congo and need your help.
Salima loves to skip rope and play outside with her friends. She is an active, friendly child with a sweet heart for others- we love sponsoring children like Salima and nurturing their natural gifts, equipping them with education, and helping them become their best selves. So partner with Salima to help us help her as well as her whole family of 8.