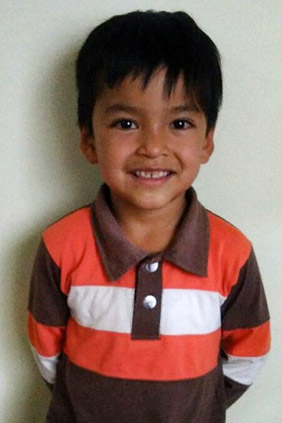 Bring Hope to Rafael Alejandro Palla
My name is Rafael Alejandro Palla and I am 9 years old. I live in Ecuador and need your help.
Rafael lives in the capital city of Ecuador- Quito, with his mother and two sisters who are also in the program. Their father passed away when he was young, so their mother supports them with her job as a kitchen assistant and works hard to care for them. Our holistic child development centres are designed to benefit families like these, developing the children to their full potential and nurturing talents like Rafael's for music!