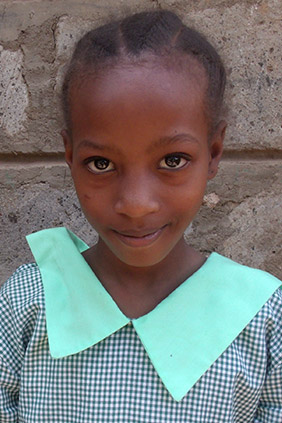 Bring Hope to Mercy Mwende
My name is Mercy Mwende and I am 13 years old. I live in Kenya and need your help.
Mercy lives in Nairobi, the capital of Kenya, in an area called the Kibera slums. Her father is a mechanic and her mother works at a beauty salon to provide for their 4 children. Without the ICCM program, this would be a struggle. But sponsorship for Mercy will allow her to go to school and get the basic education she deserves!