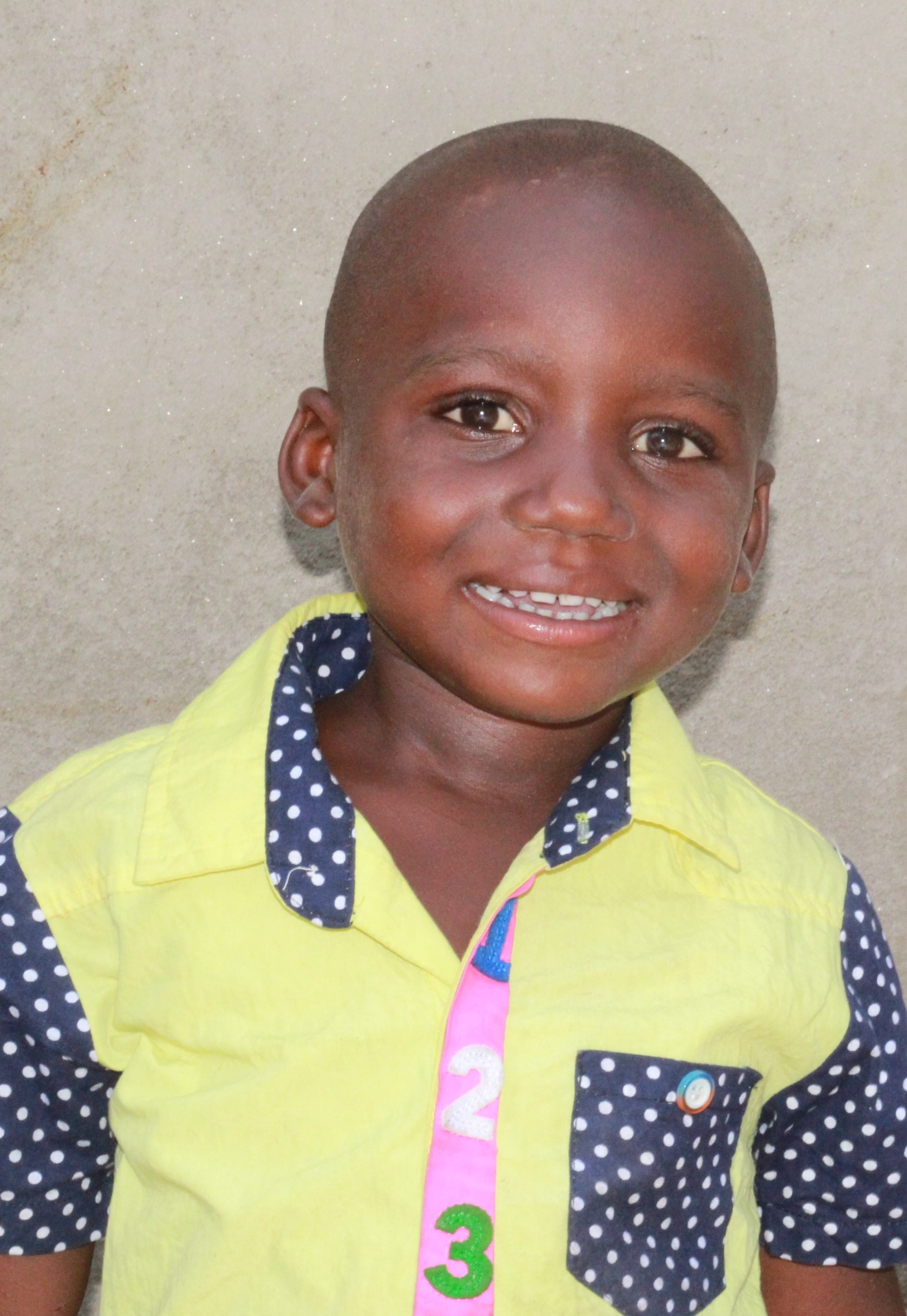 Bring Hope to Francois Lolela
My name is Francois Lolela and I am 4 years old. I live in DR Congo and need your help.
Hi my name is Francois, I am in my second year of nursery school. I come from a family of 7 and enjoy spending time with my siblings. I am doing well in school and get excited about learning new skills. I am very excited about music and enjoy singing and dancing. I want to continue to develop my skills as I get older.

Francois is a sweet boy who has a bright future!