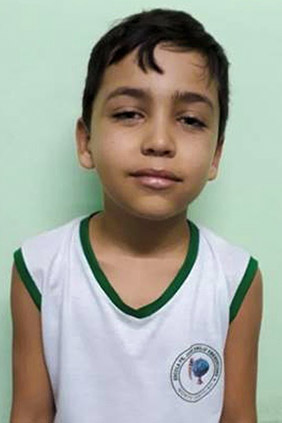 Bring Hope to Antony Mario De Jesus Mota
My name is Antony Mario De Jesus Mota and I am 9 years old. I live in Brazil and need your help.
Antony attends our high quality school in Monte Santos, Brazil. He is being raised by Edilson, a single dad who works as a farmer to provide for him. Without sponsorship he would not be able to afford even a low quality public school education, so sponsoring Antony would make a real difference in his life. Antony wants to be a police officer when he grows up to protect and serve people- will you help him achieve his dreams?