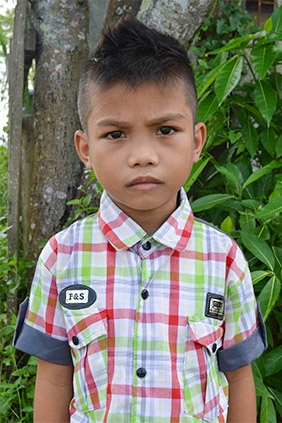 Bring Hope to Alexander G Licame
My name is Alexander G Licame and I am 10 years old. I live in Philippines and need your help.
Alexander is growing up in Butuan City in the Philippines with his family. He loves to sing and dance, and is known for his kind heart. Sponsorship will support his parents, Albert and Revelyn so that they are well equipped to raise him. Your monthly funds will help care for his physical, emotional, cognitive, and spiritual needs, allowing him to reach his full God-given potential.