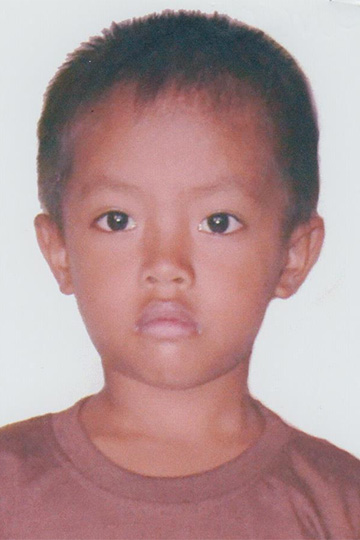 Bring Hope to Roel O Sarona Jr
My name is Roel O Sarona Jr and I am 10 years old. I live in Philippines and need your help.
Roel Sarona is named after his father who is a minister in Agusan Del Sur, which is a landlocked province on the Mindanao island in the Philippines. "Agusan" means where the water flows in the local Filipino language and refers to the river which split this province in half from north to south. Together with his parents Roel Sarona lives in a timber house where their meals usually consist of rice, vegetables, and fish. He is progressing well in school and enjoys playing basketball with his friends.