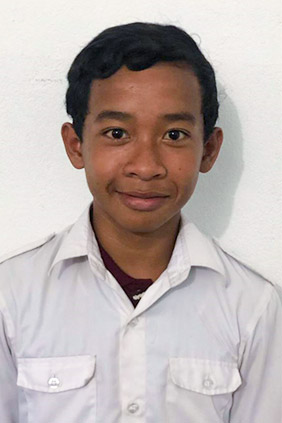 Bring Hope to Punler Thy
My name is Punler Thy and I am 15 years old. I live in Cambodia and need your help.
Punler lives in the village of Kbal Kos in Cambodia. His 2 brothers and he live with their grandparents, because their parents cannot afford to care for them. Their father Thy, is unemployed and their mother Phally sells at a street side vendor. Show Punler that he is loved by sponsoring him and investing in his holistic development!